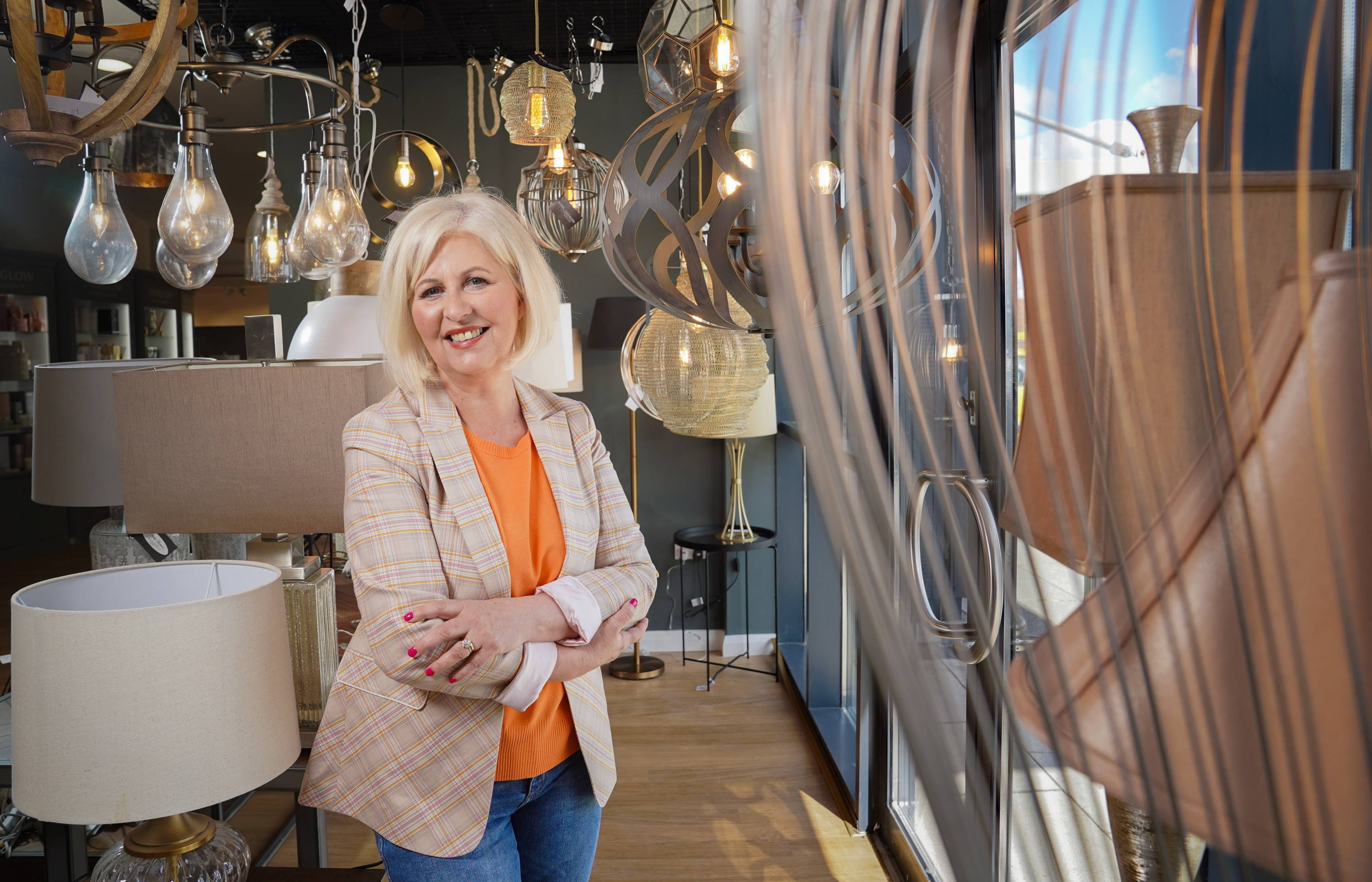 Founded in 1997 by Carol Little, Alana Interiors has a reputation for it's '3-in-1' departments we offer - from furniture, food to fashion we have everything under one roof. We are a family run business, located in the heart of Lurgan with ample free parking spaces and disabled access for everyone to visit our store at ease.
We provide top quality brands in both interiors and boutique and the best meats and delicacies in our food areas - Be sure to check it out for yourself within our opening hours between 10am-5pm from Tuesday to Saturday. 

We supply your local, daily coffee fix, from espresso's, lattes, americano's, cappuccino's or whatever beverage tickles your fancy - enjoy in our downstairs 'coffee-to-go' area. We know how tiring shopping can be, but don't worry - Re-energise yourself with a light bite to eat including sweet options such as a delicious pancake stacks and waffles or you can opt for savoury options instead including panini's and toasties with the filling of your choice, baked potato, homemade soup or quiches and sausage rolls. 
Nourish your mind & body with our NEW juicy fruit-filled smoothy selection. Each flavour is sure to refresh, re-fuel you and ready to continue your shopping. You can also tuck into a wide selection of flavours of our signature Alana Scones including Mars, Crunchy, Rhubarb, cherry, fruit or a classic plain. 
No booking? No problem! We operate on a 'first come, first served' basis and have plenty of seating areas inside or if the sun is shining, then you can dine and bathe in our outside area. 
If you fancy enjoying a delicious meal out with your family, then our upstairs restaurant is a must. From your full Ulster fry to something a little lighter like Granola we serve breakfast until 12pm. After that, you can try our famous 'Alana Chicken' packed with creamy flavours or our mouth-watering peach bake which will have you craving more. However, if you fancy something a little healthier, we also have seasonal summer salads for you to dig into!
Tempted by our homemade delicious desserts? Not to worry, we offer a selection of sweet treats can devour after you have washed down your meal with a delicious, professionally-made barista coffee.
With over 30 savoury and sweet options to chose from on our menu, we are confident there is something for everyone (including the kiddies) to enjoy.
Does your home decor look a little tired? Not to worry - Browse the top interior brands in our store to spruce up your home and bring it to life this Summer. Our experienced and friendly staff always make sure you have everything you need and that your home is kept up-to-date with the latest trends. 
In need of a new sofa suite? Parker Knoll is here to save the day with 2 piece and 3-piece sofa sets curated from the softest fabric and top quality materials. We stock various suite brands including Celebrity, Ashwood, Alstons and more which are complete with the softest cushioned seats. Complete your suite with a selection of Scatterbox cushions, decorated with floral prints and beautiful contemporary patterns which will add a little colour to the room. We also supply the top bed brands and mattresses such as Hypnos, Relyon and Harrison ensuring you achieve a good nights sleep and are ready for the next day. 
Spice up your walls with clocks from Thomas Kent or some beautiful painting from various artists at Art Marketing. Brighten up your home with extravagant lighting by Franklight, Searchlight and Endon or set the mood when it's time to kick-up your feet for the evening. Infuse your home with jaw-dropping scents from our Stone Glow collection including diffusers, reeds and candles. Accessorise individual rooms with glamorous vases, photo-frames, mirrors and more with brands such as Parlane, Gisele Graham, Mindy Brown and Artko.
Keep up-to-date with our latest fashion trends from top brands like Calvin Klein, Tommy Hilfiger, Jane lushka, Mos Mosh, OneLife, Robell, Naya Féria, Sandwich, Part Two,Betty Barclay and many more. Ensure you are kitted out in the hottest styles including chic street-style loungewear and elegant, yet versatile occasional wear suited for all your fashion needs.
Or stand out in unique footwear, from stylish seasonal sandals to trendy trainers which can be worn all year round including brands Patrizia Bonfanti, Andìa Fora and Voile Blanche. Complete the full look with accessories like belts, purses and bags from Guess, Soruka, Owen Barry and Tommy Hilfiger. Add some sparkle to your skin with our and renowned body blur by Vita Liberata - If false tan isn't your thing, you can shine in other ways with dazzling jewellery brands including Strata, Qudo and Shira 
Is your little one in need of a new sleeping buddy? Explore a range of quirky, cute, cuddly toys and soothers by JellyCat. From bunnies, lions, dogs and mythical creatures - JellyCat toys make the bestest friends. Their playful names and soft fur make them totally adored by everyone!
At Alana Interiors, we also offer a complimentary personal styling experience where are fashionista experts advise on complimentary colours, shapes and also styles which are flattering on yourself.
For up-to-date information and latest trends, follow us on Instagram @alanainteriors and like us on Facebook.